Road map, Aix-en-Provence, a cross-road for southastern France
Skirted by the railroad from Paris to Marseille and the Riviera, Aix-en-Provence has never quite forsaken its first vocation as a cross-road and watering place for travellers on their way from Italy to Spain, from the north to the Mediterranean.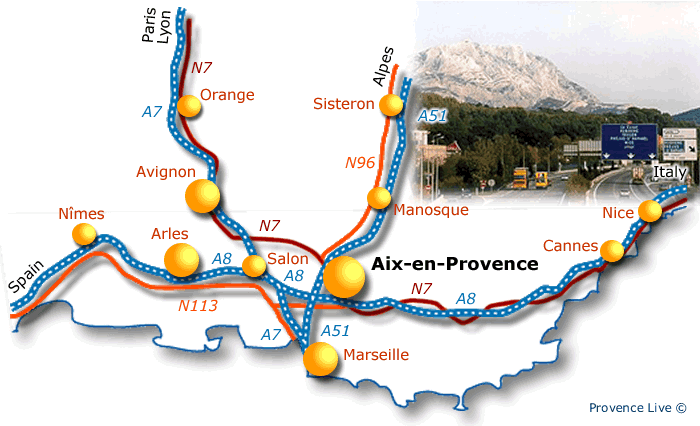 Modern traffic whisks briskly by on its way from Nice, Marseille, Paris, and the Alps, hugging the ancient Roman ways favoured by the early carriageways. The famous N. 7, >nationale sept< which once lumbered through every village and small town on the way to Nice from Paris has been "doubled" by modern highways >autoroutes< which crisscross its path.
| | | | | | | | |

Copyright © Provence Live 2011